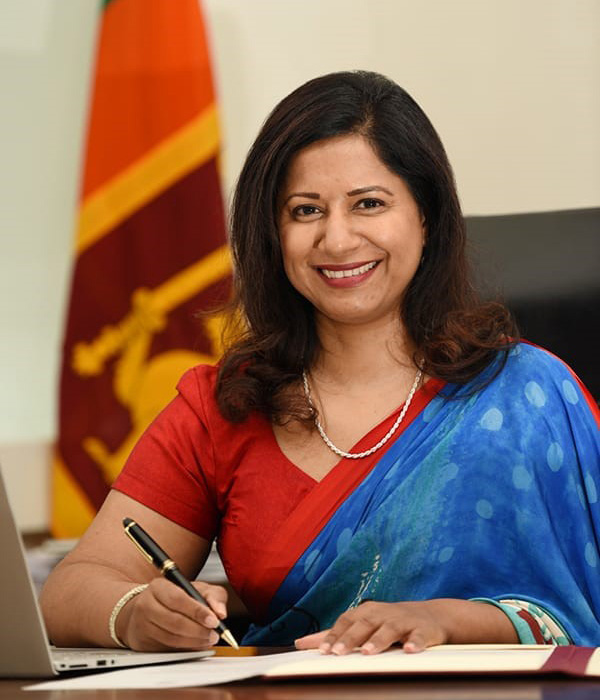 H.E. Sashikala Premawardhane
High Commissioner of Sri Lanka to Singapore
High Commissioner Sashikala Premawardhane is a career diplomat with over 23 years of experience in the Sri Lanka Foreign Service. Prior to being appointed as High Commissioner to Singapore in June 2019, she served as Director General, Policy Planning and Research of the Ministry of Foreign Affairs of Sri Lanka. She also set up and served as the first Director General of Ocean Affairs, Environment and Climate Change.
High Commissioner Premawardhane's appointments in the capital include a secondment at the Ministry of Defence as Senior Assistant Secretary (Foreign Affairs) from 2012-2017. She has held several key appointments in the Foreign Ministry including Director/United Nations, Director/Technical Cooperation, and Deputy Director/Economic Affairs.
Overseas, High Commissioner Premawardhane has served as Minister at the Sri Lanka High Commission in Canberra from 2009-2012 and as Acting High Commissioner for Sri Lanka in Australia from December 2010 to July 2011. She also served in the Sri Lanka Embassy in Tokyo as First Secretary from 2001-2004. High Commissioner Premawardhane has represented Sri Lanka at numerous international conference, seminars and symposia.
High Commissioner Premawardhane holds a Bachelor of Arts in Economics from the University of Pune, India and a Master's degree in Conflict and Peace Studies from the University of Colombo, Sri Lanka. She was awarded the Career Achievement-Public Sector Award 2019 at the "Top 50 Professional & Career Women Awards – Ninth Edition" Sri Lanka & Maldives, by Women in Management (WIM) in partnership with IFC, a member of the World Bank Group and the Government of Australia. In 2021 the High Commissioner was recognized as a distinguished alumni of the University of Colombo.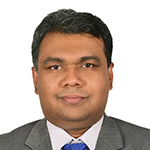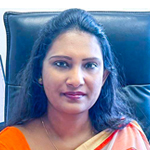 nanduni.govinnage@mfa.gov.lk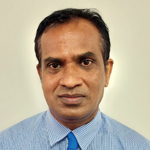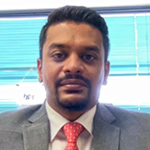 Mr. Nipuna M Thibbutumunuwa
Counsellor (Employment & Labour Welfare)