Reid Sri Lanka Trip Story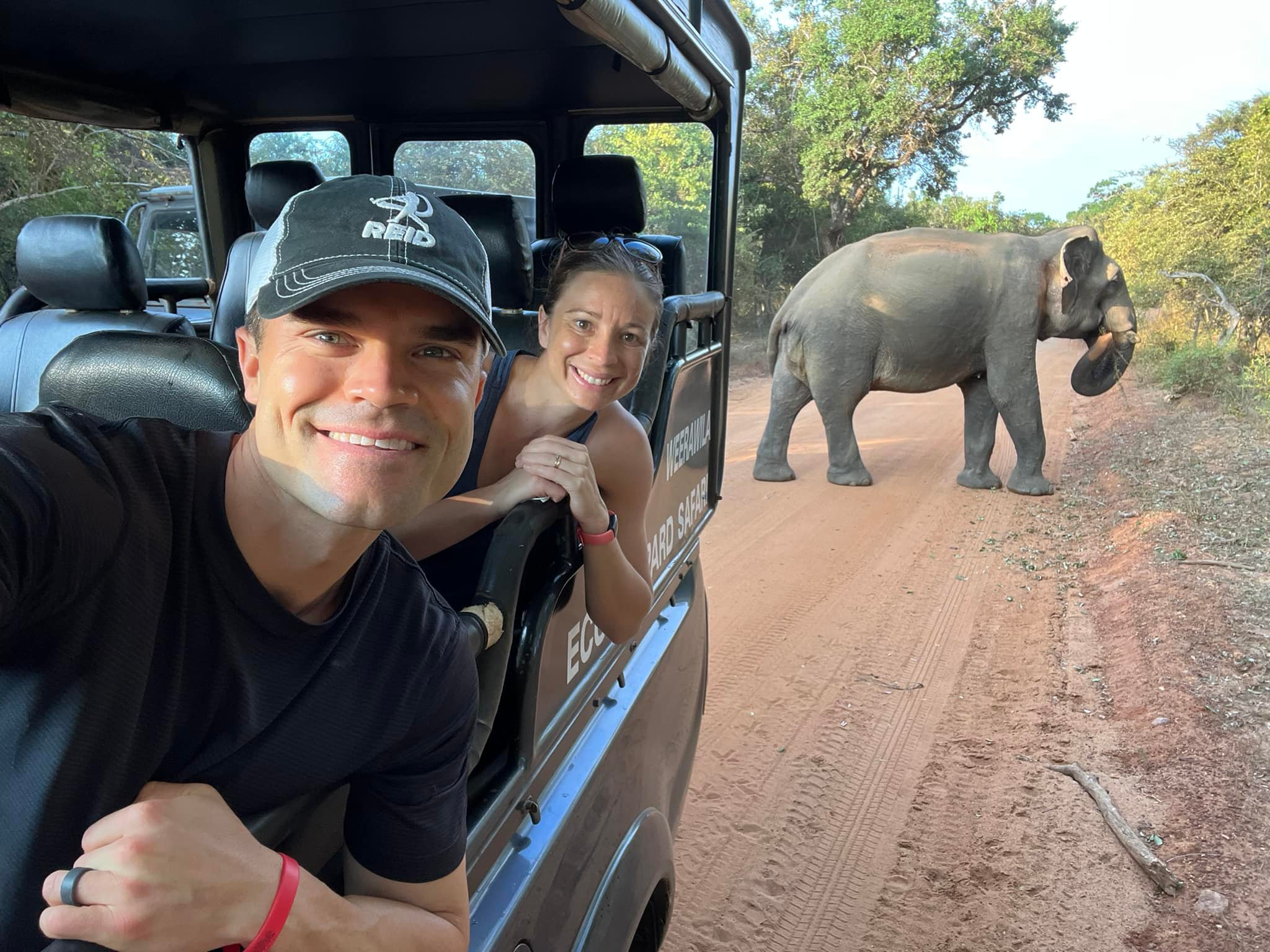 We recently spent 10 days in Sri Lanka. Wow! What a beautiful country!
Prior to leaving (on 15th April 2022), we were reluctant due to the economic crisis and associated unrest. We checked in with this group, along with some of our colleagues in Sri Lanka, and made the call to go ahead. We are SO glad we did!
We have been to 35 countries together, and Sri Lanka is now our #1, even amidst the unrest! The people are warm, welcoming and authentic. Every person we interacted with was cordial, hospitable and grateful. We could all learn something from their selflessness, resilience and humility.
We spent time in Mirissa, Galle, Dondra Head, Hiriketiya Beach, Weerawila, Yala, Diyaluma Falls, Weligama and one night in Colombo.
One word to describe our trip: magical. Blue whales, surfing, safaris and hiking to secluded waterfalls. This country has it all!
There was never a moment when we felt unsafe or questioned being in the country. We were aware of issues in the country, but they really didn't affect us. The power would cut momentarily several times throughout the day — literally only for a moment. Protests throughout the country, but mostly in Colombo. They were peaceful demonstrations, and the only impact was potential roadblocks. These only affected us twice and were a really low impact.
The most obvious issue was the demand for diesel fuel. This however did not impact tourists — they get priority and go straight to the front. This in itself was heartbreaking for us.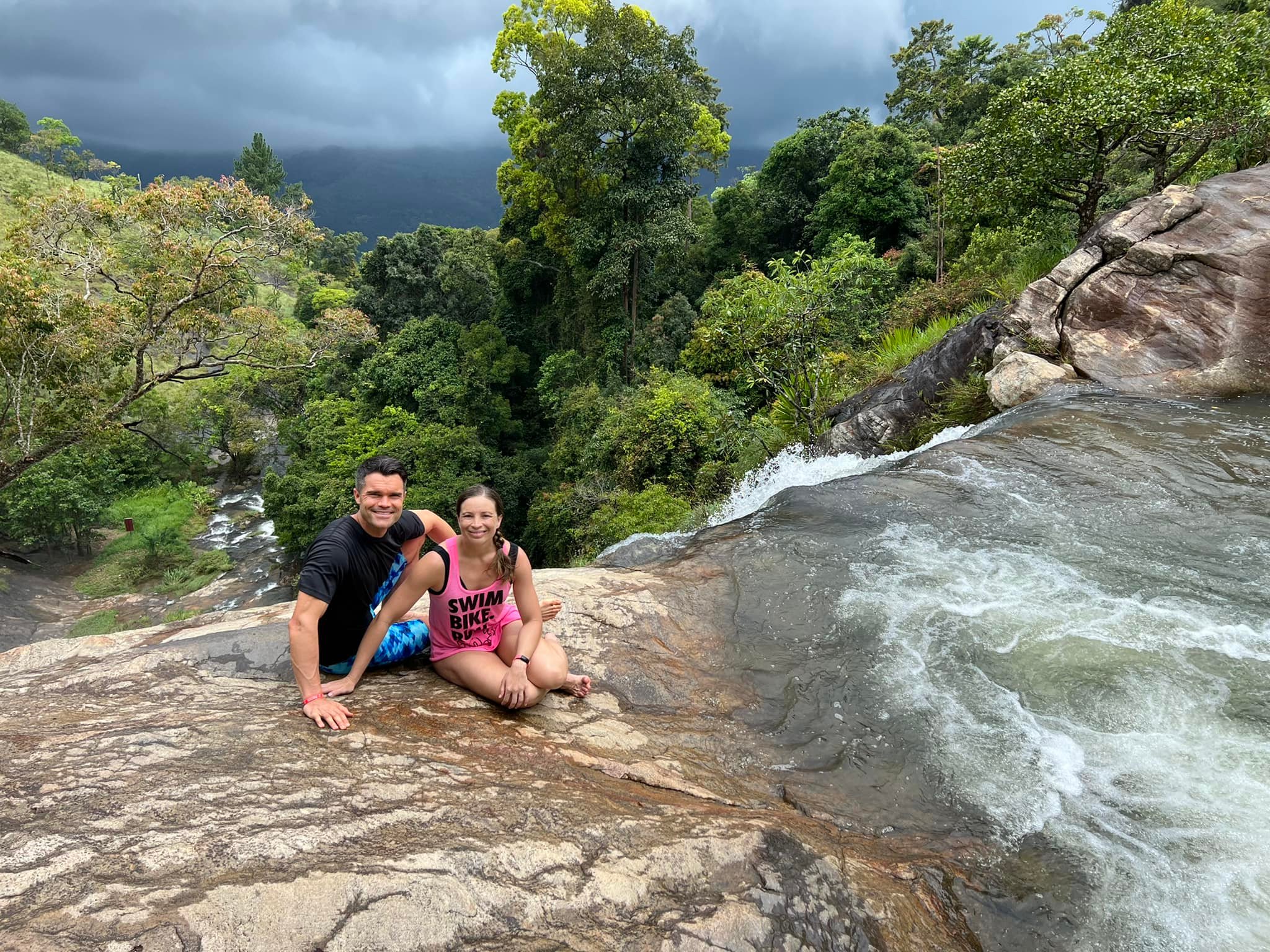 On one day we donated 50 ice creams to the people who were waiting in line for fuel where we stopped to fill up. They were very grateful but, sadly, even 50 ice creams still didn't cover all of those waiting in line. We encourage any future visitors to do something similar. Ice creams, cold drinks or anything to make the experience slightly more bearable. We realized the best thing we can do for Sri Lanka is to visit, spend money in their country and share how safe and beautiful the country is so that others visit too.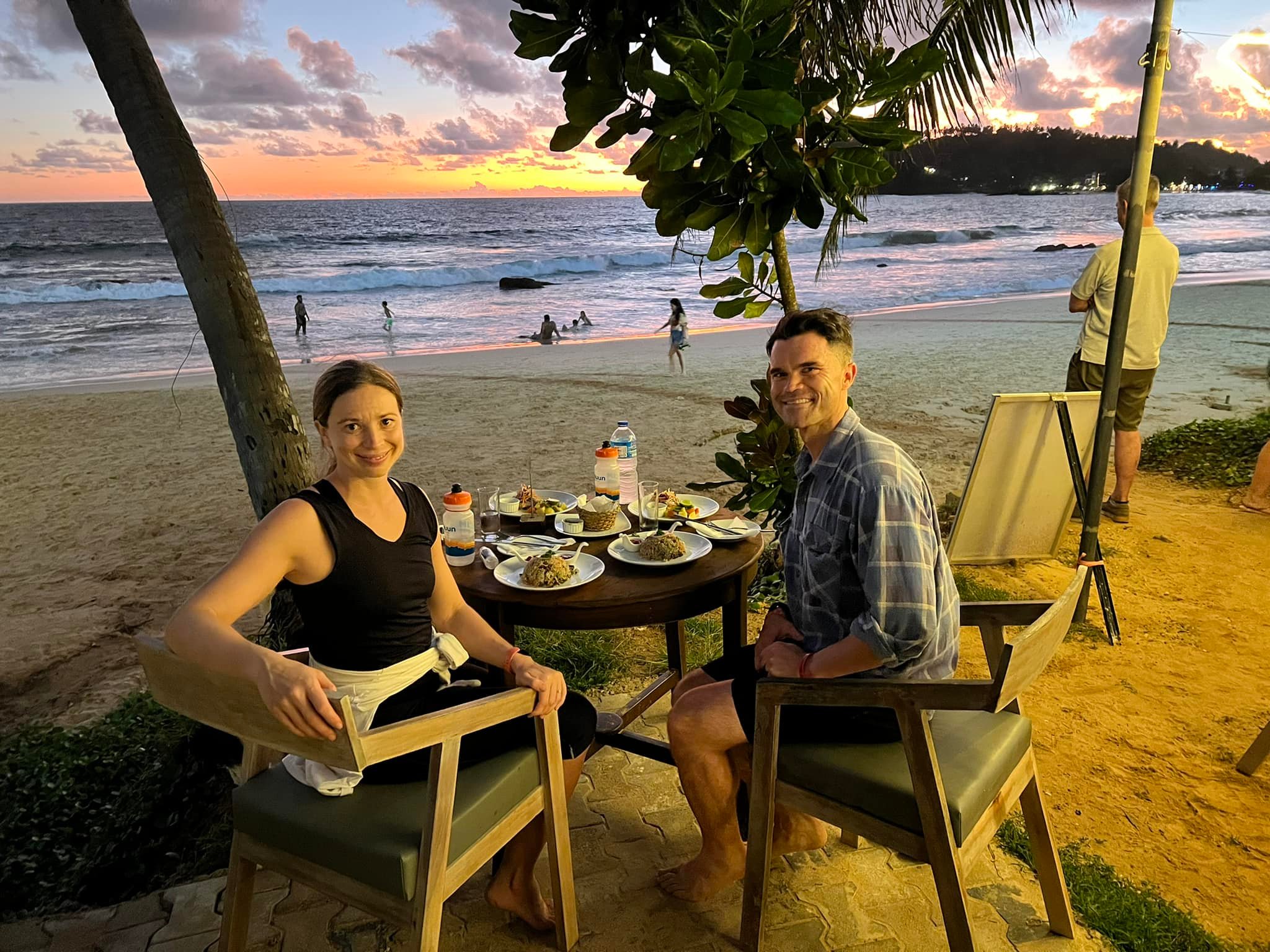 Our guide and driver, Harsha Dahanayake from Lankan Traveller, took great care of us. He is a gentle, kind man who was very hospitable, flexible to our requests and always up for an adventure. He is professional, intelligent and was most concerned with keeping us safe and happy. We were / are very grateful for all of this, and could not recommend Harsha enough!
We look forward to returning to Sri Lanka again someday!
Our experience in Sri Lanka was extremely positive
We recently went on a trip to Sri Lanka – in fact it was exactly at the time the troubles and riots started happening. After much deliberation, going was the best decision we could have made. We experienced Sri Lanka's beauty, food and hospitality at its best. Despite the sadness in the country the spirit was high. My kids, 3 & 5, had the best time and we couldn't have asked for a better place to spend our Easter holidays.
We didn't feel any disruptions to our trip. In fact, we had an occasion where a young driver on the road suggested we take a different route because there was a peaceful protest happening ahead of us. We are grateful with how the local population kept a lookout for us – we were in a tourist vehicle – to ensure a peaceful and smooth journey.
Our experience in Sri Lanka was extremely positive and I don't hesitate for a second to recommend going there for a holiday – now and in the future."
Unforgettable Journey in Sri Lanka
From the vibrant atmosphere in the main cities to the unforgettable train journeys, from the magnificent wildlife to the stunning beaches, Sri Lanka was a remarkable experience at all levels.
The best part of our May 2022 journey was, nonetheless, the interaction with ordinary Sri Lankans, from whom we have received nothing but kindness and hospitality.
Through them we learned about the country's rich history and fascinating culture, which have inspired us deeply.