Sri Lanka and Singapore, are two strategically located islands which have a unique and abiding friendship that has stood the test of time. Although, formal diplomatic relations between the two countries were established on the 27th of July 1970, trade cultural and people to people links between the two countries go back much further as both countries served as prominent centres of trade since ancient times. The discovery of two Sri Lankan coins with the image of the Buddha at the Parliament House complex of Singapore, both belonging to the reign of King Buwanekabahu I (1272-84), is testimony to the fact that there have been trade links between the two nations for centuries. Buddhism too has played an important role in people to people contacts, and continues to be an important pillar that connects Sri Lanka and Singapore together.
Sri Lanka, the "Pearl of the Indian Ocean" was responsible for inspiring Singapore's progress in its formative years. Sri Lankans coming to Singapore since the early 1900s have been instrumental in helping Singapore on its way to becoming the vibrant nation it is today, with multi-faceted contribution for development in the fields of civil service, education, engineering, law, medicine, housing and sports. Many of them have made their mark contributing greatly in Singapore's remarkable journey to become a global hub for trade, manufacturing and finance.
Singapore has also supported many initiatives taken in Sri Lanka to build up its infrastructure and services, return to being vibrant, and realise its objective of becoming a world-class commercial hub, through a special bond of partnership being strengthened and enhanced, following the establishment of formal diplomatic relations 50 years back.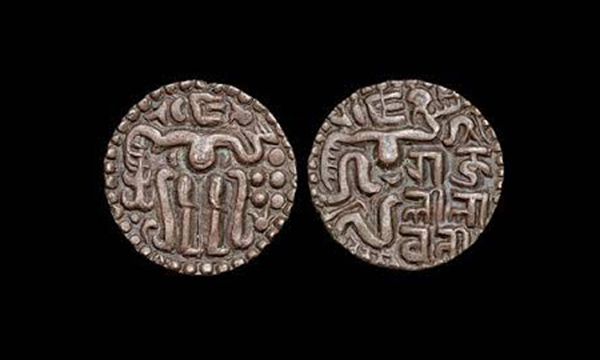 Recent bilateral relations between Sri Lanka and Singapore have been excellent with frequent high level engagement. Prime Minister Lee Hsien Loong undertook a bilateral visit to Sri Lanka in 2018. The signing of a Free Trade Agreement with Singapore during this visit marks an important milestone in trade relations between the two countries.
Sri Lanka looks forward to deepening cooperation with Singapore on political, economic and defence spheres, while making joint efforts on safeguarding multilateralism.
Several High Level visits are also expected to be materialized in the near future helping to further cement the existing cordial relations.
50th anniversary of the establishment of diplomatic Relations
The two countries celebrated the 50th anniversary of the establishment of diplomatic ties between the two countries in 2020, Sri Lanka hopes to work with Singapore to upgrade the relationship to a mutually beneficial strategic partnership.
The High Commission of Sri Lanka hosted a series of events throughout the year 2020 and 2021 commemorating the 50 years of relations.
50th anniversary of the establishment of diplomatic relations commemorative stamps were ceremonially unveiled at events held in Sri Lanka with the participation of the two Foreign Ministers of Sri Lanka and in Singapore on 27th July 2021. The commemorative stamps were especially designed for the occasion to depict the theme "Marine Conservation", and showcasing the restoration of Coral Eco System in Sri Lanka, and Mangroves in Singapore and reflects the shared interest and commitment of both countries in protecting the marine environment.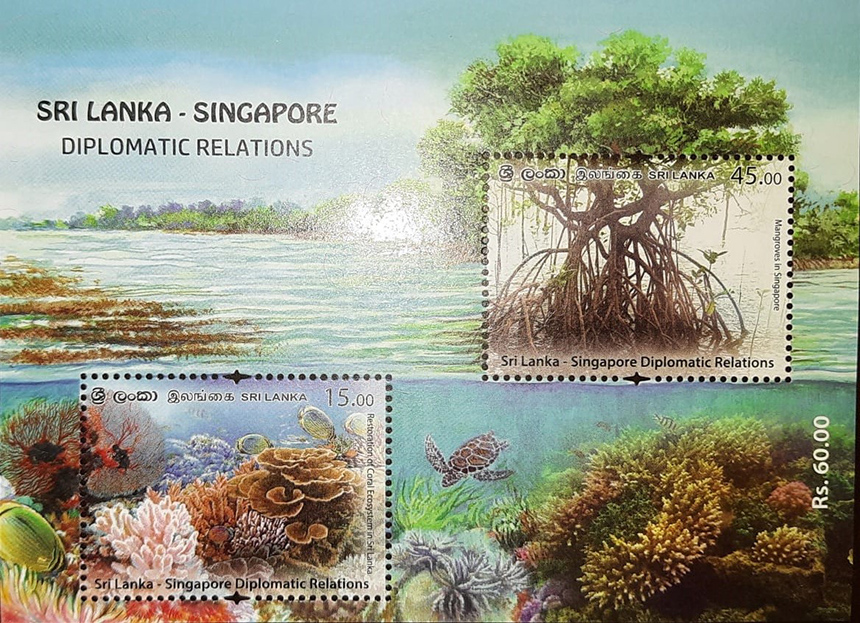 Sri Lanka – Singapore Trade and Investment Ties
Bilateral trade in goods between Sri Lanka and Singapore in 2021 was valued at US$ 822.45 million. While Sri Lanka exported goods to the value of US$ 98.84 million, imports from Singapore was valued at US$ million 723.61 Sri Lanka's main exports to Singapore are mineral fuel and oils, textiles, precious and semi-precious stones, and ships and boats.
In 2020, the total value of the investments from Singapore was US$ 59.18million and was the 7th largest investment partner of Sri Lanka in 2020. Around 100 Singaporean businesses operate in Sri Lanka involved in various sectors such as manufacturing and infrastructure development.
With the conclusion of the Sri Lanka – Singapore Free Trade Agreement in January 2018, both Sri Lankan and Singaporean companies will gain increased access to each other's markets across many sectors such as manufacturing, services, government procurement etc. The two countries also have an arrangement for the avoidance of double taxation.