The Labour Section of the High Commission of Sri Lanka in Singapore is established to ensure the well-being of the Sri Lankan Migrant workers residing in Singapore and also to seek more employment opportunities for the skilled and unskilled Sri Lankan Labour Force in Singapore.
The Labour Section directly collaborates with the Sri Lanka Bureau of Foreign Employment (www.slbfe.lk) which is the government entity responsible for all Migrant Workers departing Sri Lanka.
The Labour Section of the High Commission of Sri Lanka in Singapore consists of 3 members, including 1 diplomatic official and 2 technical staff members.
Mr. Nipuna M Thibbutumunuwa
Counsellor (Employment & Labor Welfare)
nipuna@lanka.com.sg
Ms. Sushanthi De Kauwe
Assistant to the Labour Section
sushanthi@lanka.com.sg
Labour Section of the High Commission has created two social media groups on WhatsApp to maintain a close relationship with the Sri Lankan Migrant Workers (MW) community residing in Singapore. High Commission expects all migrant workers to join the WhatsApp group to keep themselves updated on important news related to welfare activities, training programs, important updates from the Ministry of Manpower of Singapore (www.mom.gov.sg), etc.;
To join the WhatsApp group, scan either QR codes below using the WhatsApp camera (Open WhatsApp-> Click on the camera icon-> Scan the QR code-> Click "Join Group")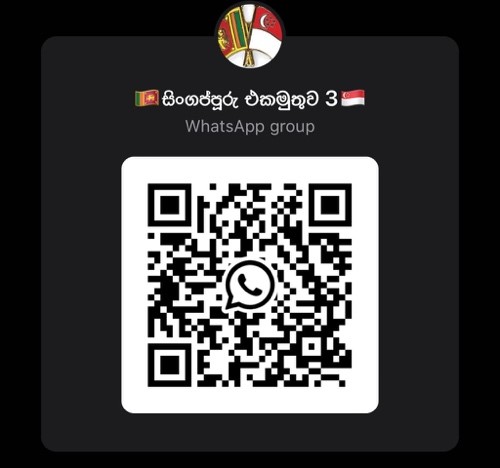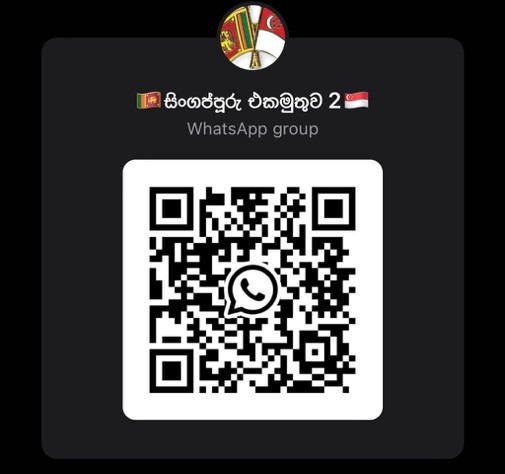 Useful Emergency Contacts in Singapore. Following contacts may be helpful until the assistance of the High Commission is conveyed in emergency situations.
Police: 999 or 71999 for SMS
MOM: 1800 221 9922
Centre for Domestic Employees/ CDE: 1800 2255 233
Foreign Domestic Workers Association for Social Support and training/ FAST: 1800 339 4357
Primary concerns of the LaboUr Section
Regulate operations of licensed employment agencies in Singapore

Settlement of disputes arising out of nonpayment of wages

Looking into issues related to physical and sexual harassment

Holding inquiries into complaints on breach of employment contracts

Organizing welfare activities such as Trips (Singapore Zoo/ Flyer/ Aquarium/ Flower Dorm/ Botanical Gardens/ Sentosa etc;), Common get together events (MW appreciation day/ Sinhala & Hindu New year etc;) and Career Development Training Programs (Elder Care/ Infant care/ Financial Literacy/ Basic IT/ First Aid/ Baking etc;)

Liaising with host government authorities such as Police, Ministry of Manpower, Immigration and Prisons

Visits to Prisons, Hospitals, and other Institutes related to Labour Welfare matters

Attending to inquiries held at the Ministry of Manpower and Courts

Providing counseling services

Attending to workers who are ill and also assisting them in the event of repatriation

Visiting work sites such as Eldercare Homes, etc. where Sri Lankan workers are employed

Verifying contracts that enable employers to recruit workers directly and contracts signed by registered agents and employer

Assisting Migrant Workers to obtain educational scholarships for their children (Refer to: http://www.slbfe.lk/page.php?LID=1&PID=111?)
Facilitating other welfare benefits (Refer to: http://www.slbfe.lk/page.php?LID=1&PID=113?)